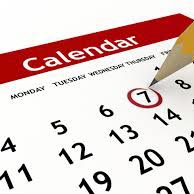 This past year was a busy one and the GIO was just getting started. Here's a rundown of some of exciting projects and initiatives our office was part of, followed with a look ahead to the coming year.
Some of the things we did...
Collaborated with Texas Department of Information Resources for GIS Infrastructure Needs.
Engaged with State and Federal Agency partners to reset communication.
Conducted Community Interest Surveys.

Imagery-as-a-Service Solutions
Priority Statewide GIS Layers

Collaborated with the Texas Department of Transportation to develop a pilot cloud test environment for GIS data sharing.
Held the first Texas GIS Community meeting to discuss meeting requirements, expectations, and meeting intervals.
Conducted roundtable discussion at the Texas GIS Forum with key state agency representatives to discuss the future of statewide GIS initiatives.
Worked with the Texas Department of Resources and several state agencies to establish Imagery-as-a-Service pilot for 6-inch Google imagery.
...And what we have planned for 2015
Create governance council to monitor and measure use of Google Imagery service pilot.
Develop process and collaborate with State Agencies to determine authoritative data sources.
Develop State Agency Stakeholder Communication Plan.
Work with State Agency Stakeholders to outline and develop 2016 Report to the Governor regarding GIS in Texas.