2015 Statewide Orthoimagery Update - April 24th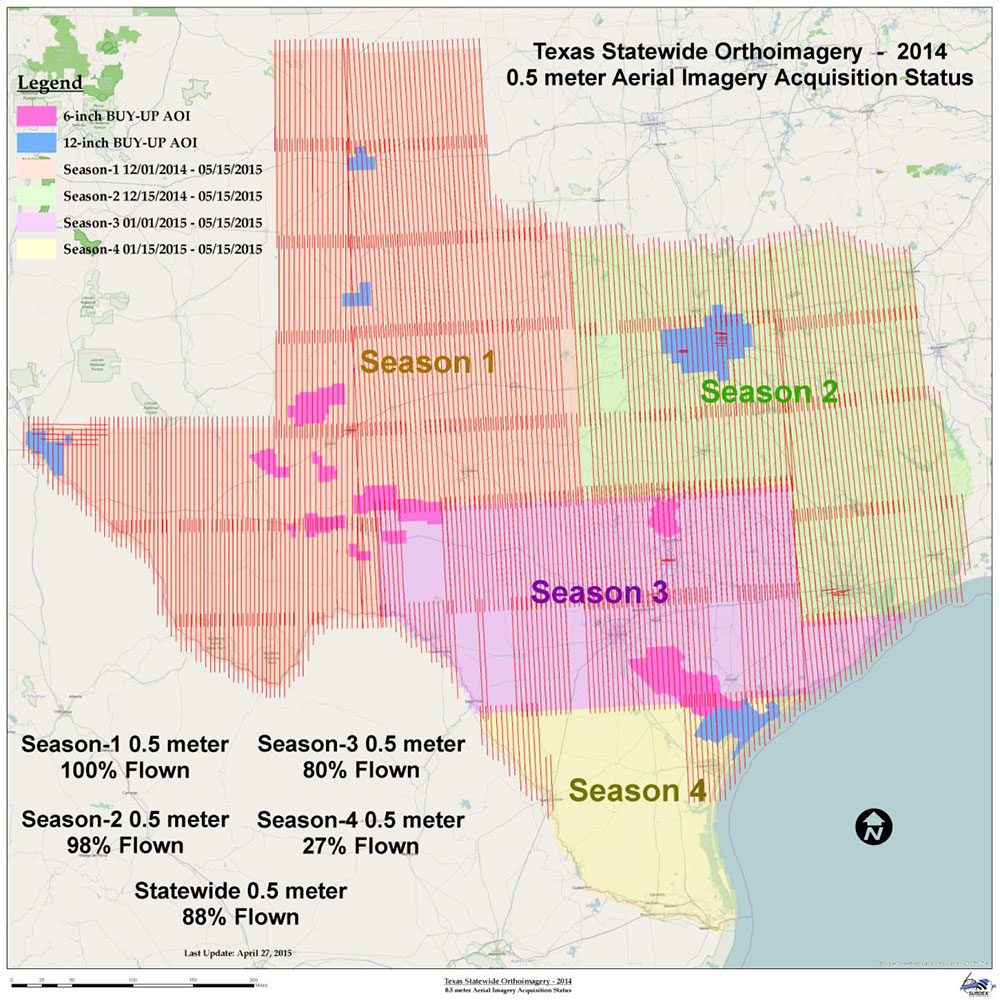 Latest Data Progress
Weather conditions were unfavorable this week, as such little imagery acquisition progress was made over the past week.
Two airplanes with ADS100 digital camera sensors are constantly monitoring the conditions to take advantage of any opportunity to acquire imagery.
Due to weather conditions and airspace restrictions affecting the overall project, the acquisition season end date for the entire state, Seasons 1, 2, 3, and 4 was extended to April 30, 2015.
Quality Control data review has begun at TNRIS.
QC Review Crowdsourcing
TNRIS has initiated a crowd-sourcing plan for image quality control review. Please visit the link below to submit your interest in participating in this crucial process.