Poster Gallery Winners from the 2015 Forum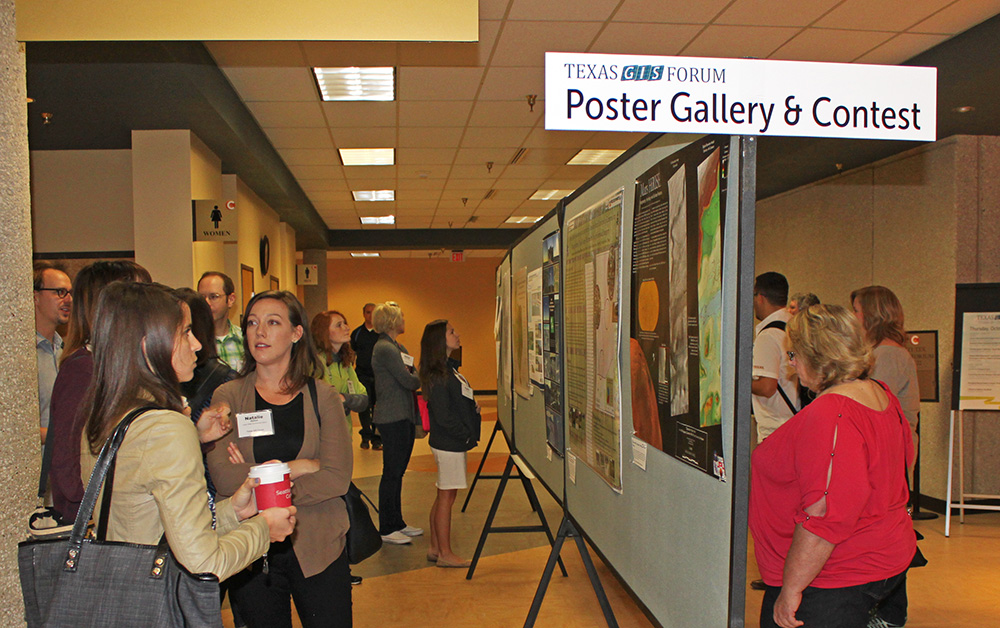 The 2015 Texas GIS Forum Poster Gallery had another impressive field of submissions, all of them presenting interesting data and analysis with cartographic flair. But out of the dozen maps, there were three that took top honors based on voting from Forum attendees.
This year was dominated by students in GIS programs, illustrating the rising talent in the field. First and third place were collected by Austin Community College students, while second place went to students from Stephen F. Austin State University.
Take a detailed look at each map in our data spotlights section, linked below.
1st Place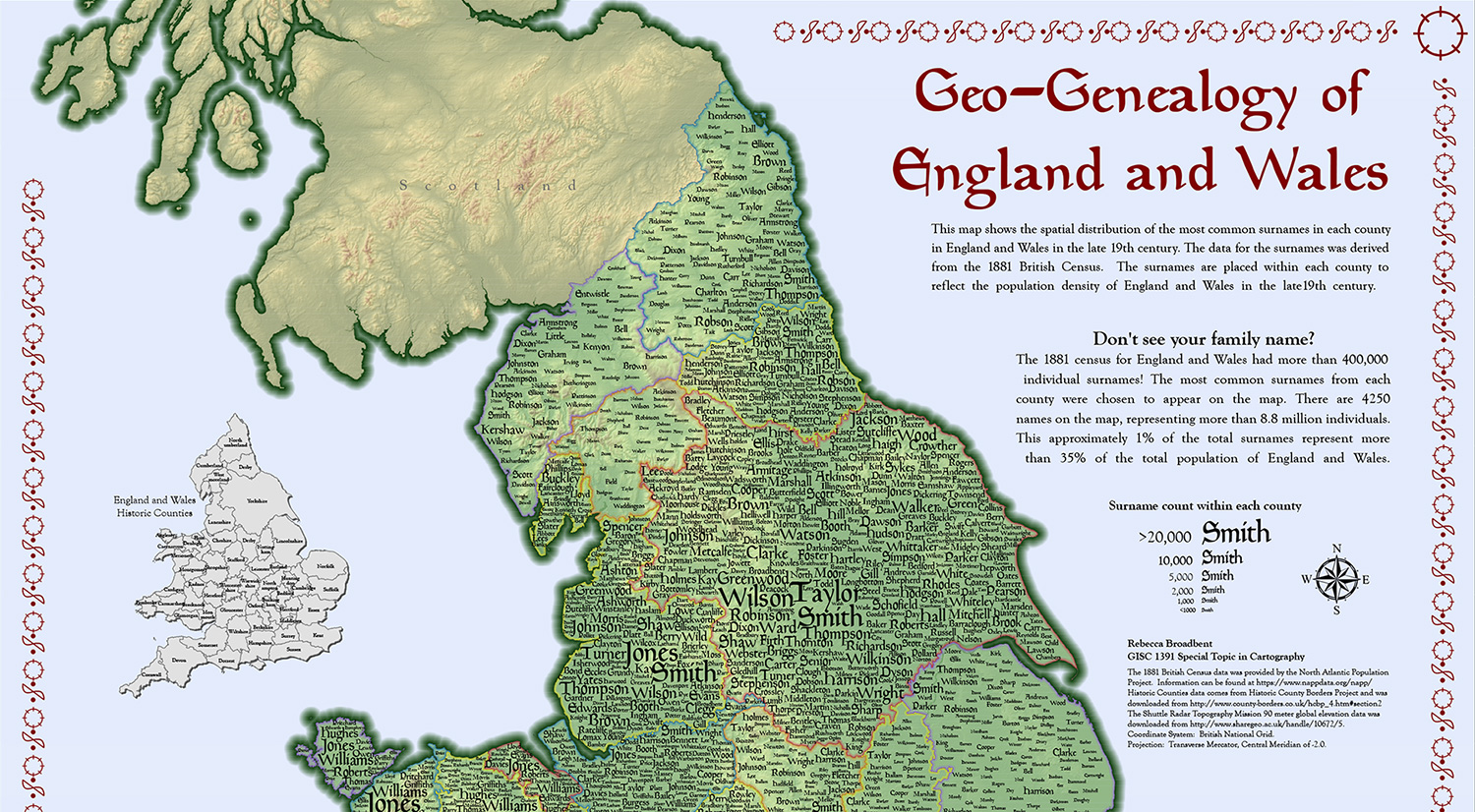 2nd Place
Samantha Alaniz and Alexander Holman - Stephen F. Austin State University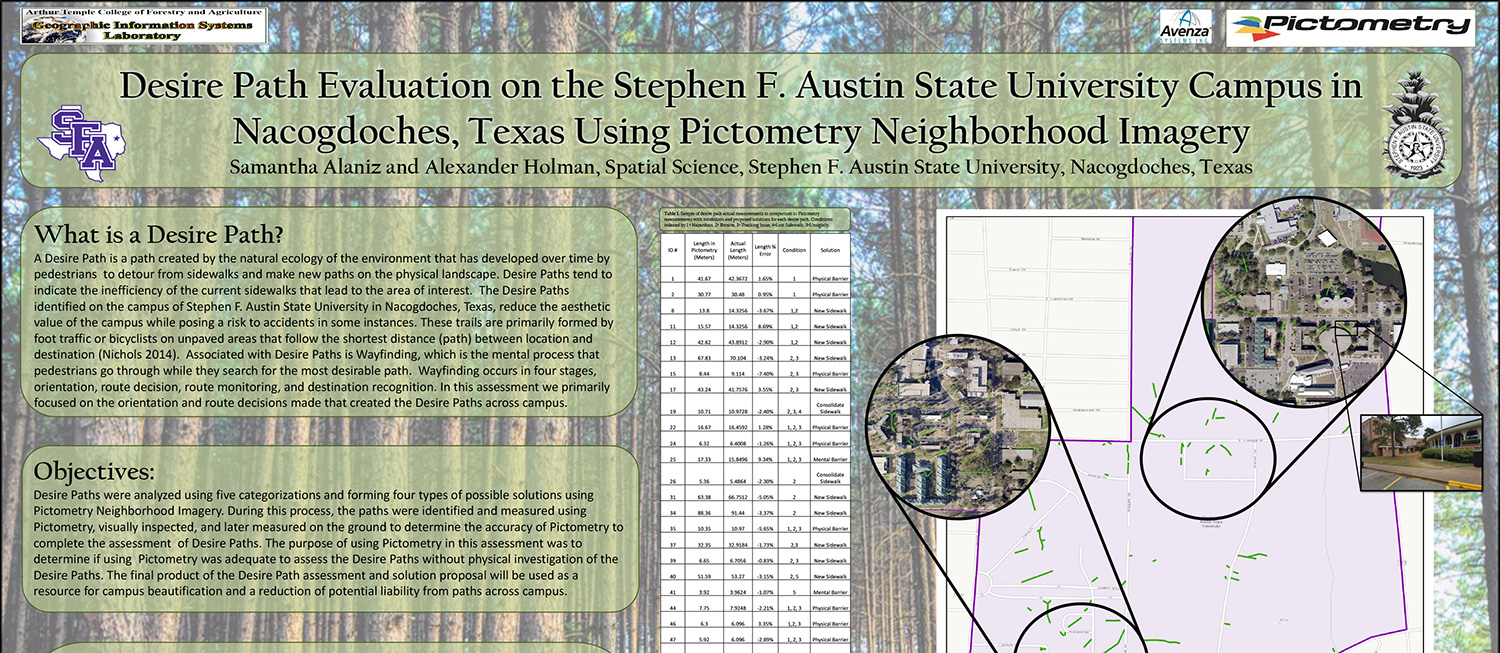 3rd Place