2016 Texas GIS Forum Photo Recap, Part 1
Thank you to all the attendees, presenters and sponsors who made the 2016 Texas GIS Forum another successful event! TNRIS was proud to host all of you and make this important gathering happen again for the 29th year in a row.
We're bringing you photos and video, highlighting the many awesome speakers, vendors, and interactive exhibits. This post covers primarily the 1st day - part 2 will follow shortly.
Visit the agenda to view links to available presentations, and check back soon as we post video from the Keynotes in the coming weeks. See you next year!
---
The Forum kicked off with a video that included the return of the infamous TNRIS employee, Geoff Isaac Stewart. Geoff had a special connection with Texas Water Development Board member, Bech Brunn.
---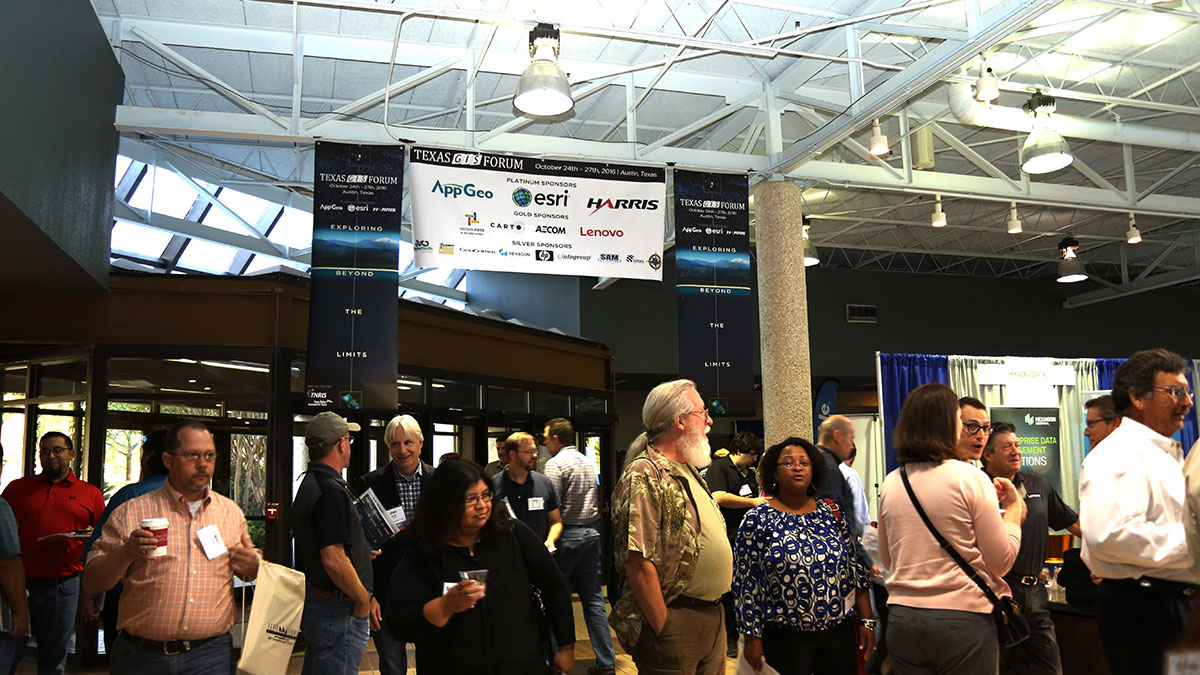 Attendees gathering in the Atrium of the Commons Center as the 2016 Conference kicks off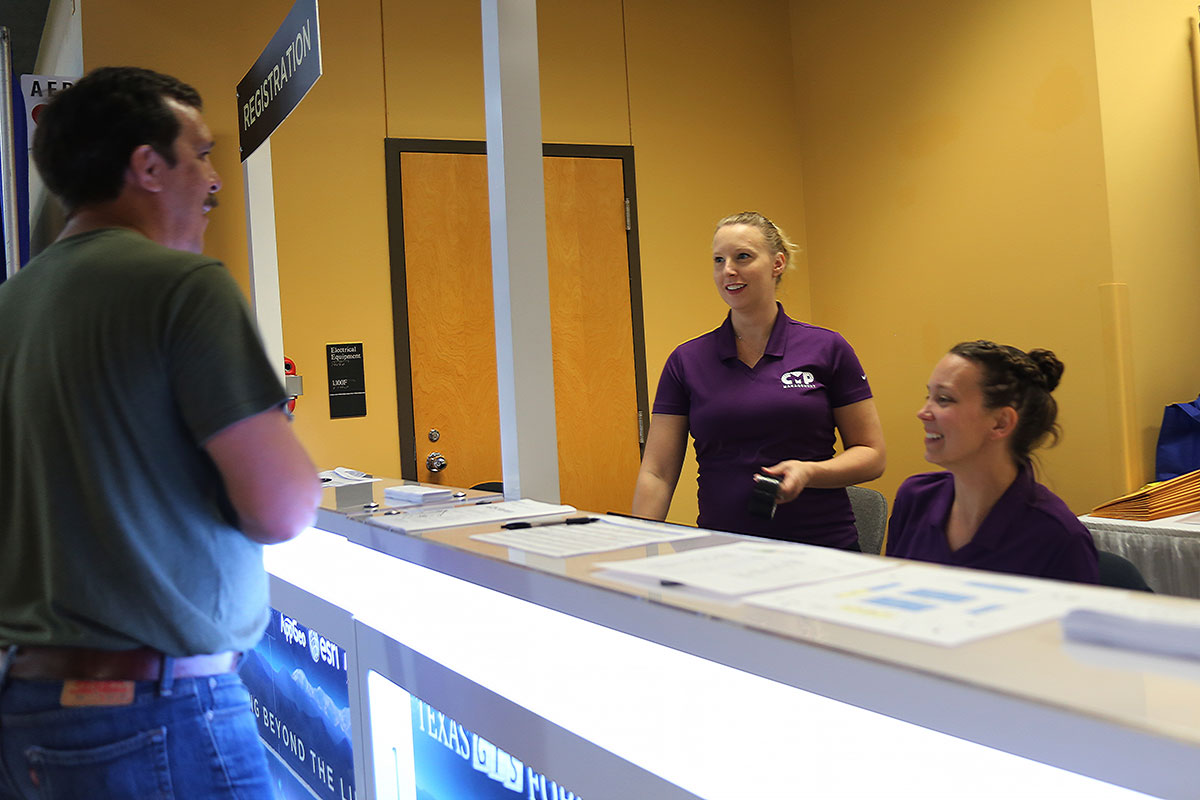 Forum event staff kept registration flowing and were key to another successful year.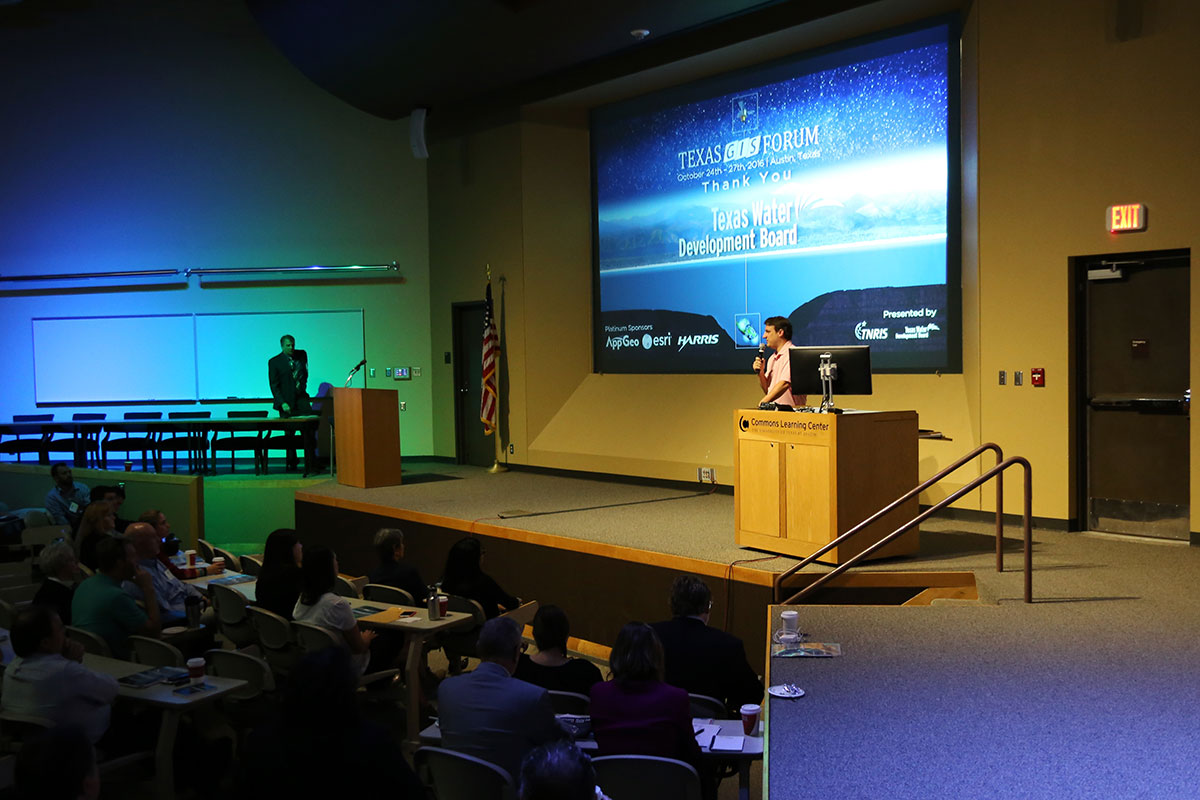 TWDB Chairman Bech Brunn provides the opening remarks on Wednesday, Oct. 26.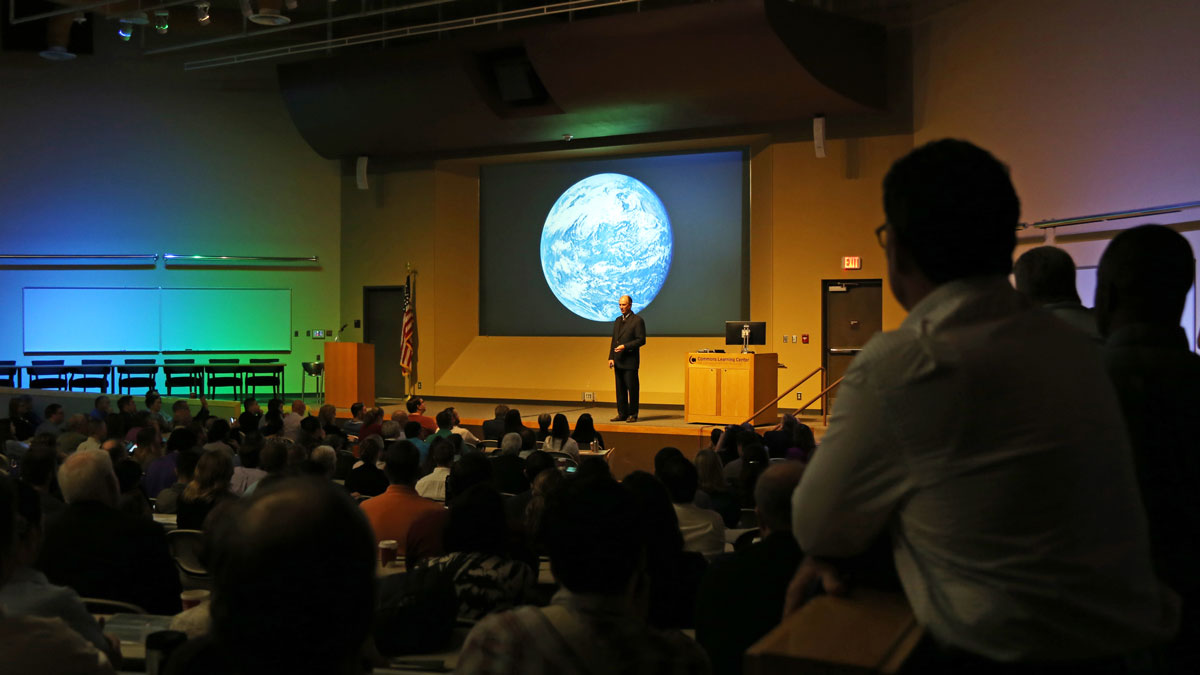 Keynote Speaker, Oceanographer Robert Ballard begins his keynote presentation.


Dr. Ballard was an engaging story teller.
Robert Ballard with TNRIS Director Richard Wade and Deputy GIO Felicia Retiz.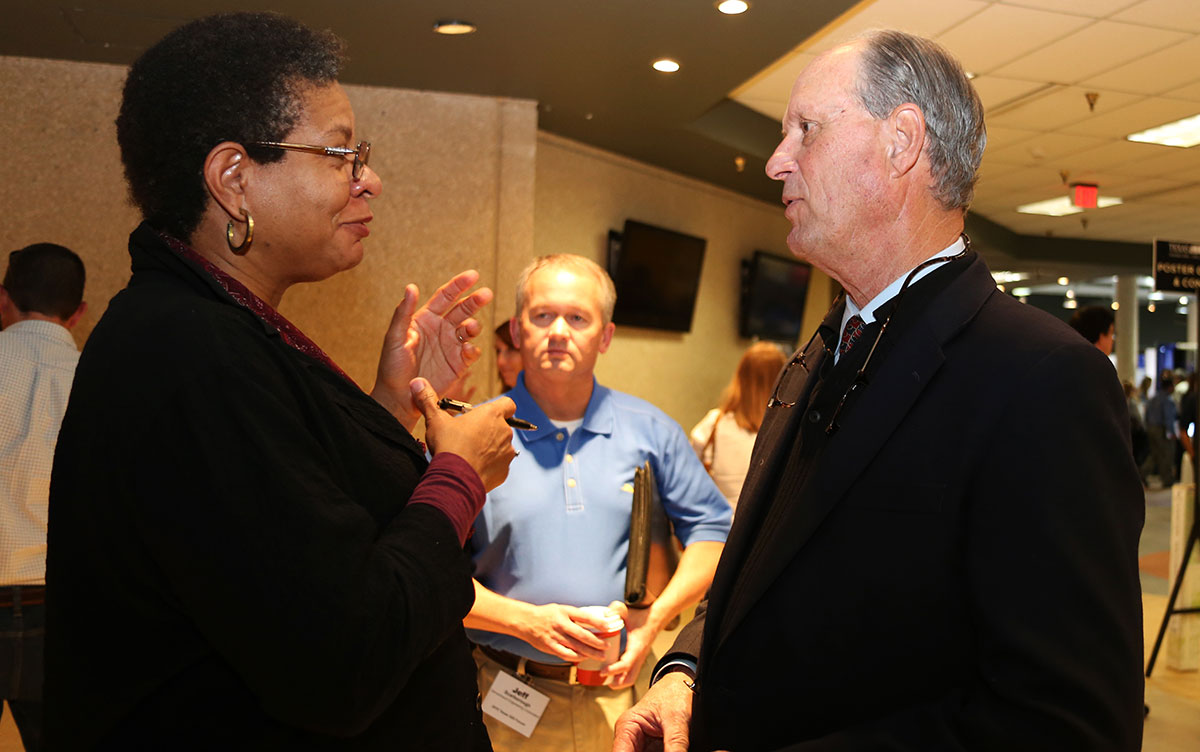 Dr. Ballard spent time after his keynote meeting with Forum attendees.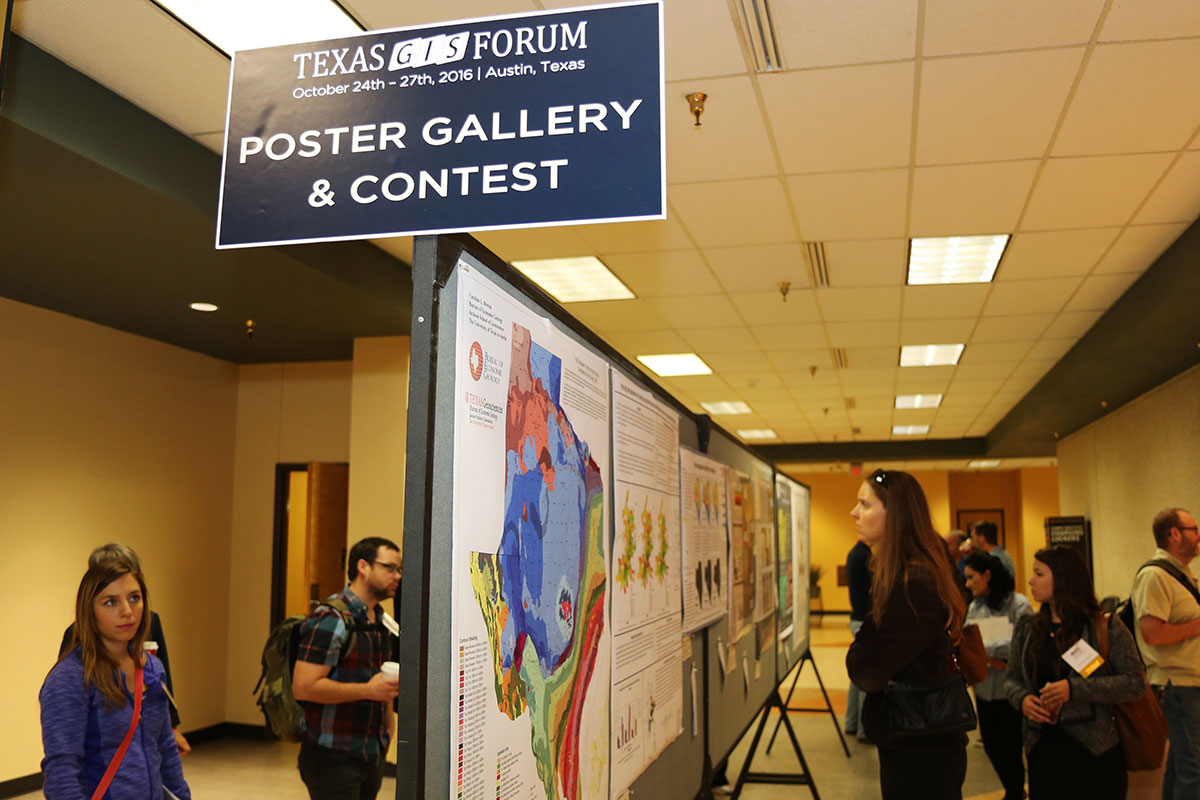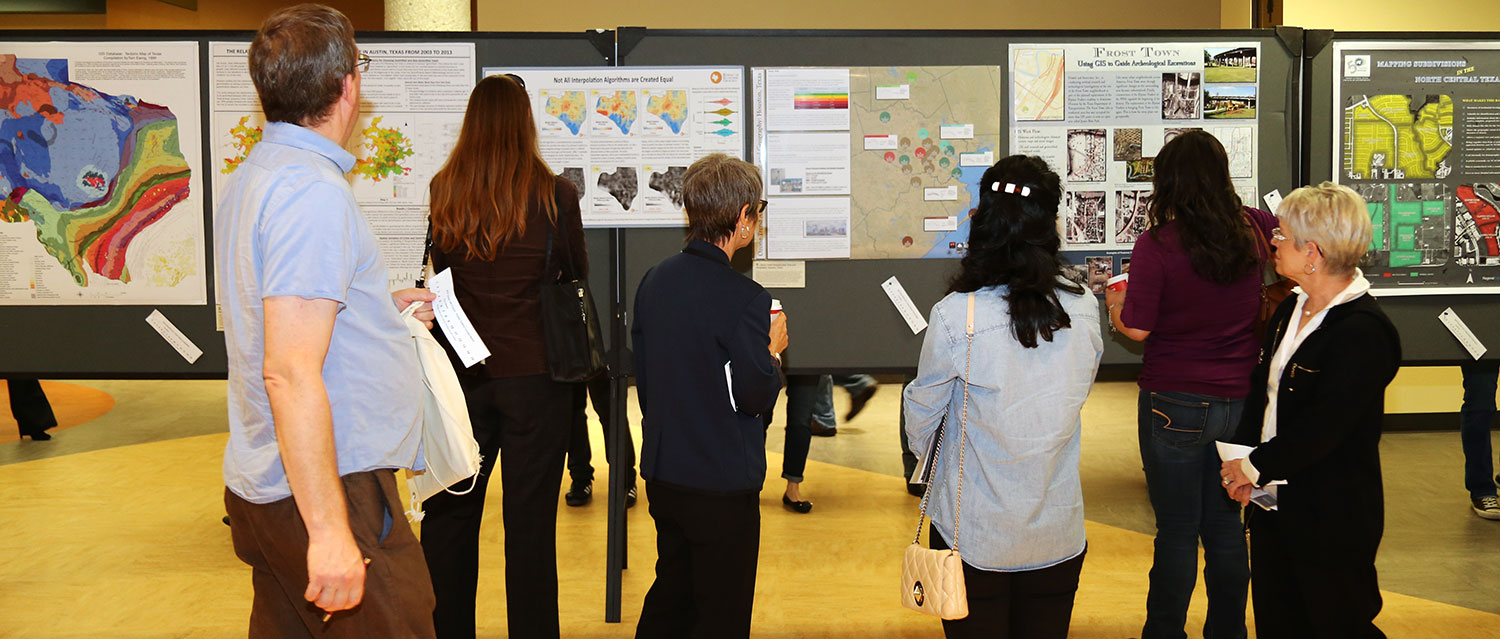 Checking out the many stellar Poster Gallery entries.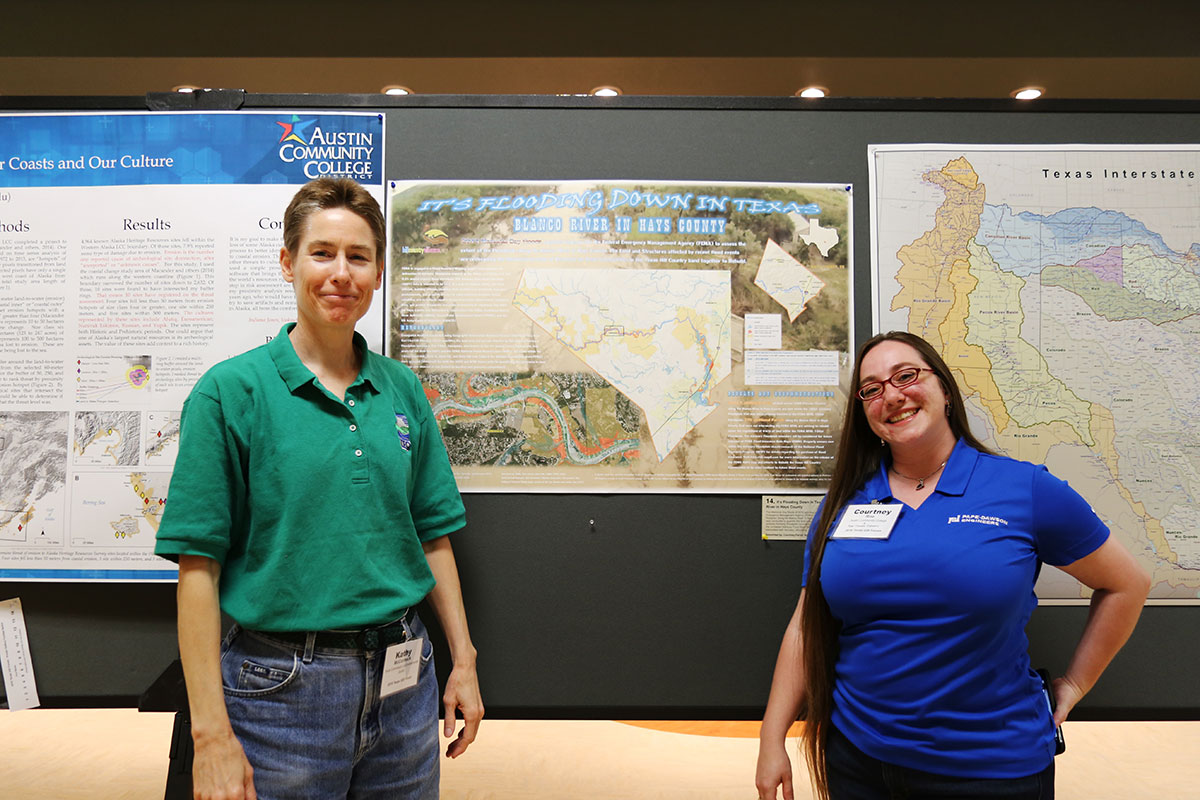 Courtney Roe, from Pape-Dawson Engineers, stands with her poster, 'It's Flooding Down in Texas', illustrating flood effects on the Blanco River in Hays County.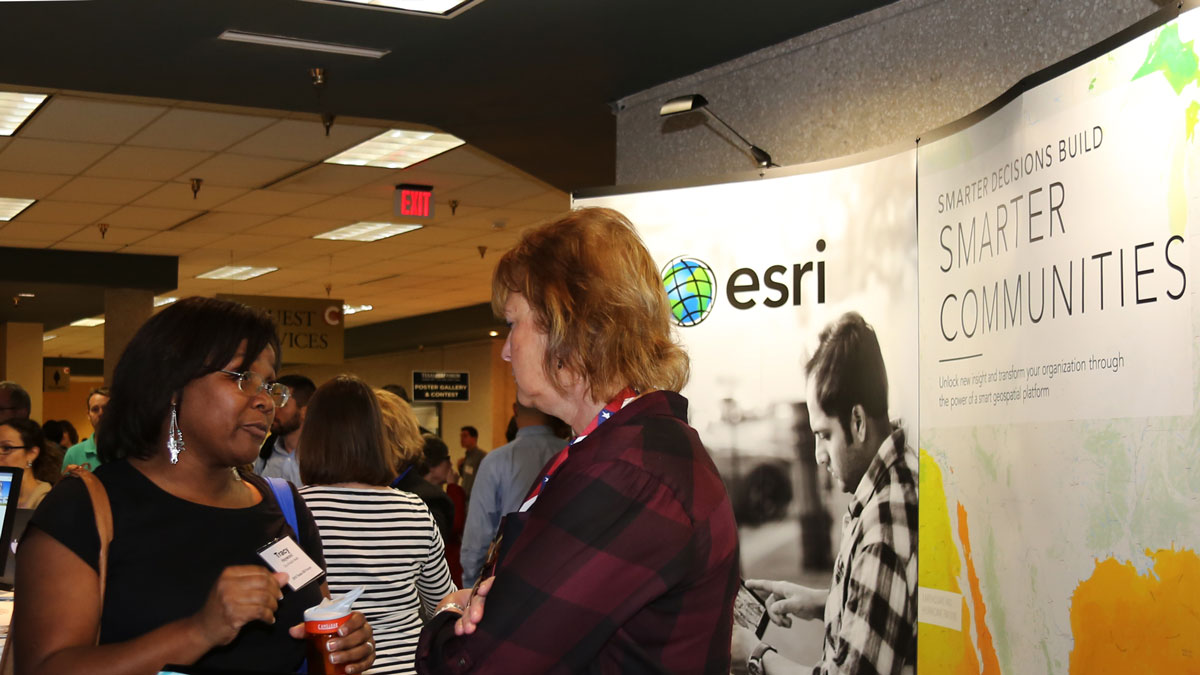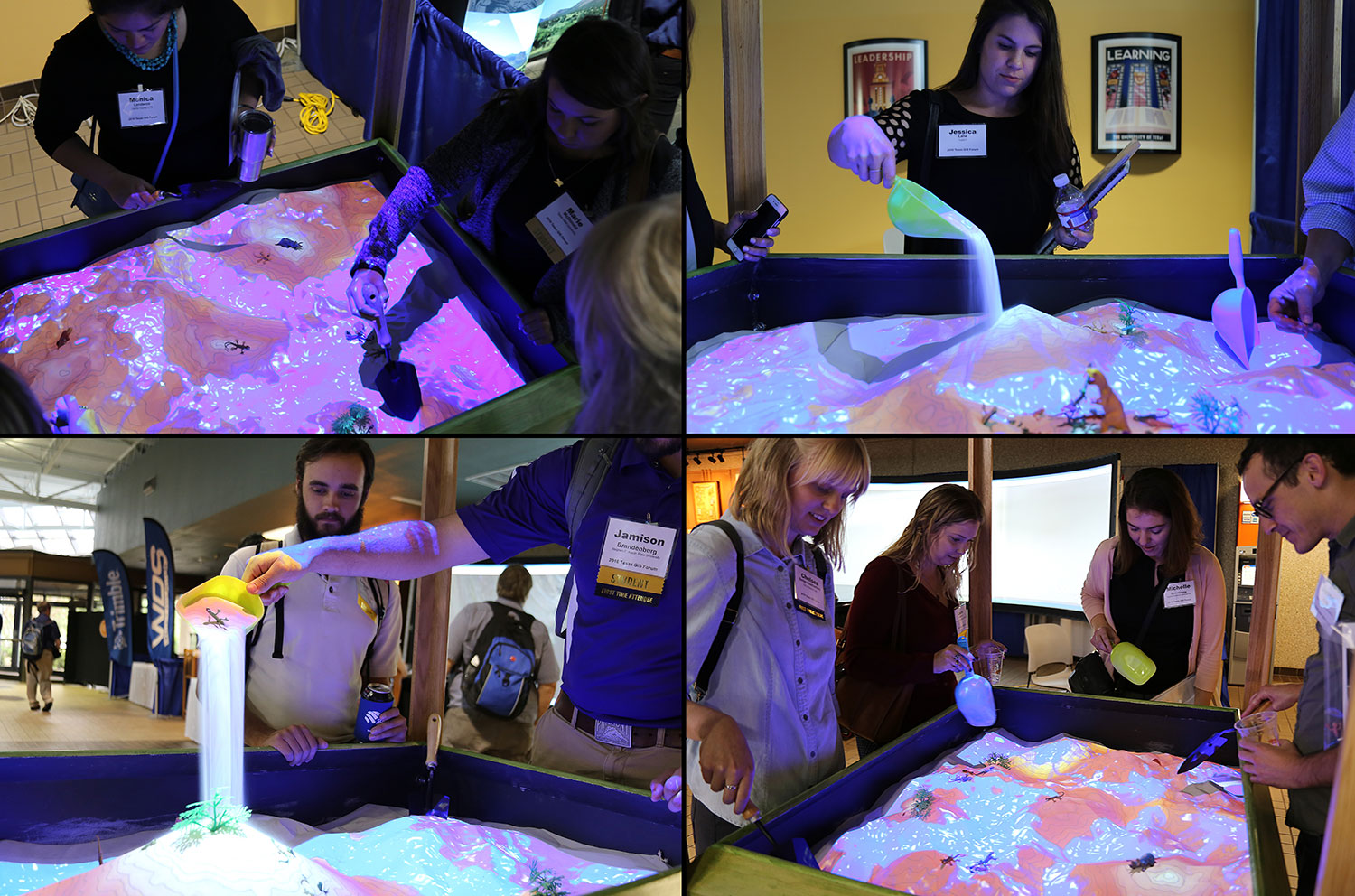 The Virtual Reality Sandbox was a popular spot again this year. Read how we built it last year: Digging Into the Augmented Reality Sandbox. You can also visit the original source page.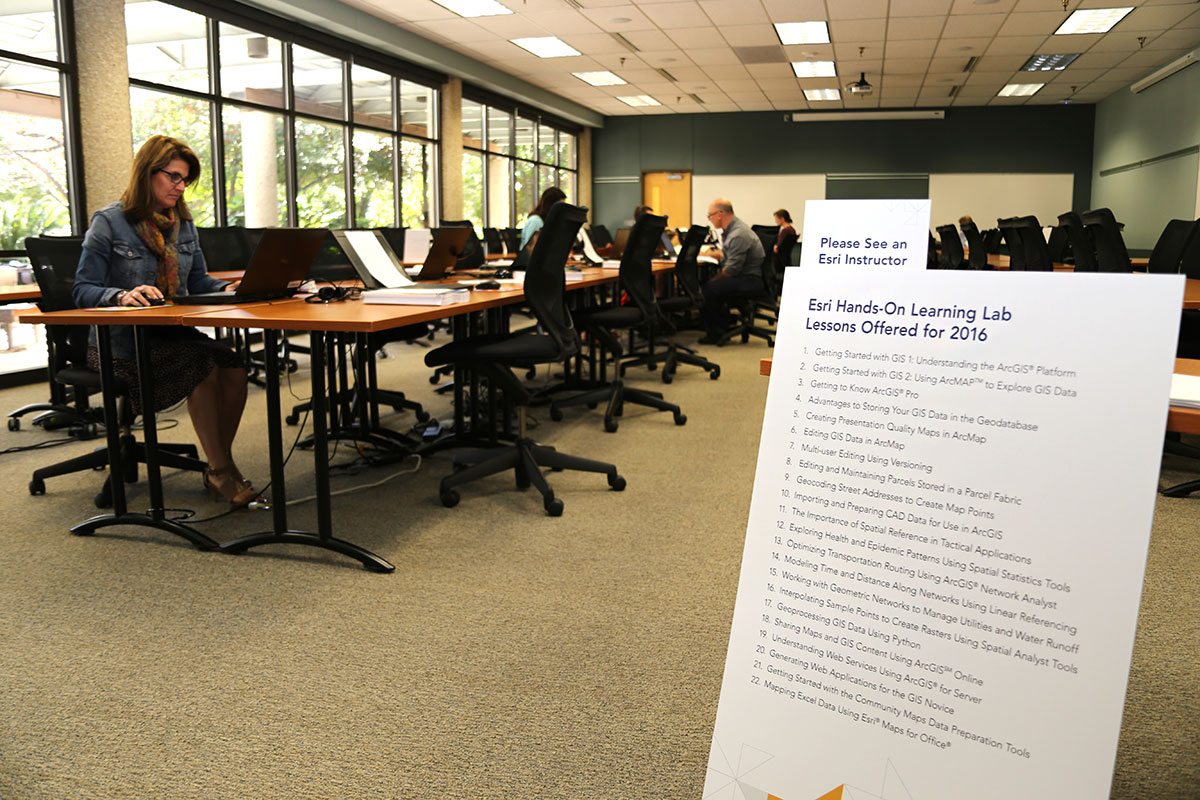 ESRI's HOLL courses were available throughout the Forum. With an ESRI instuctor on-hand to assist, attendees were able to run through lessons on basic ArcGIS functionality at their own pace.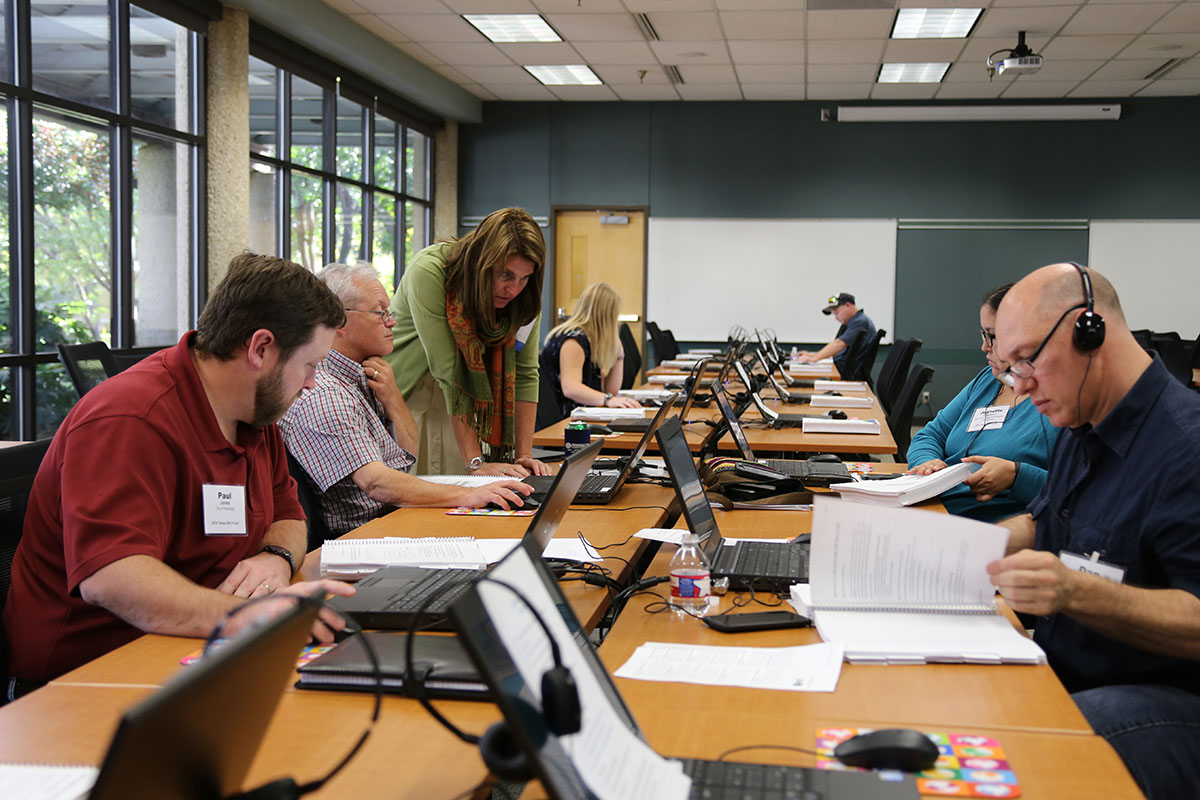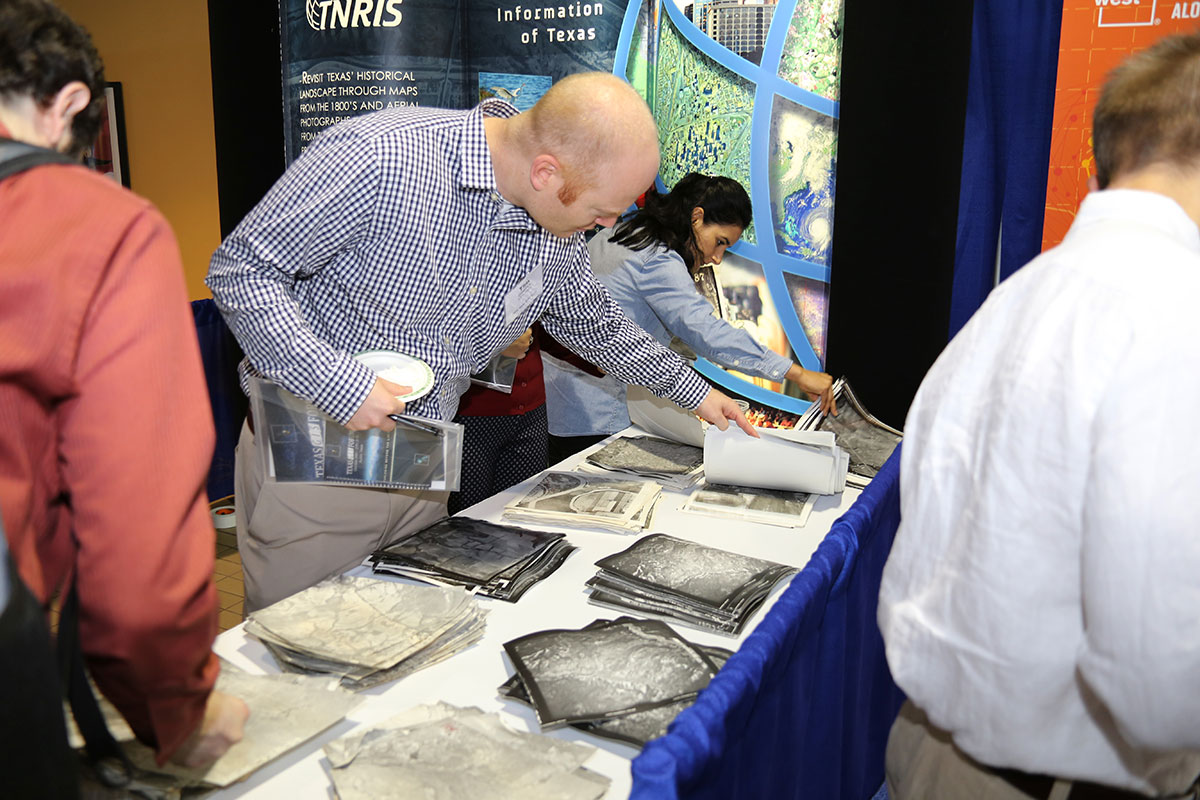 Taking their pick of TNRIS's surplus of historical photo prints.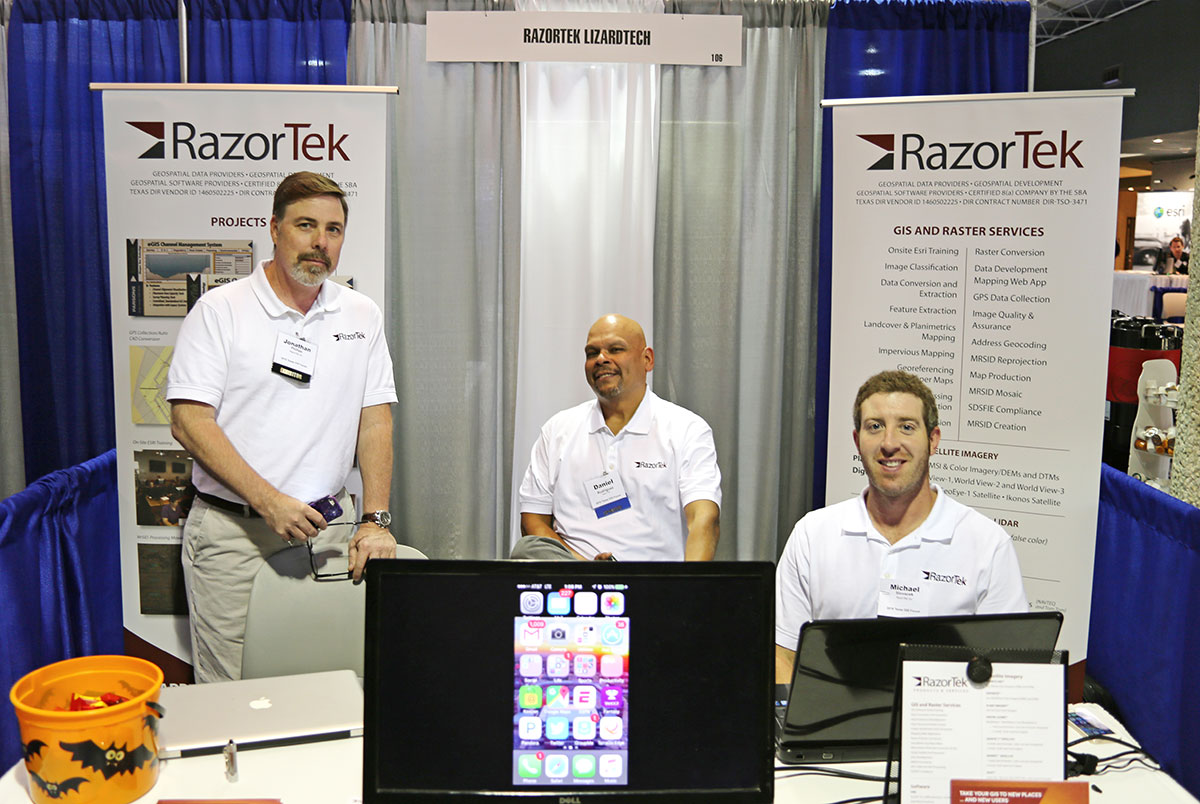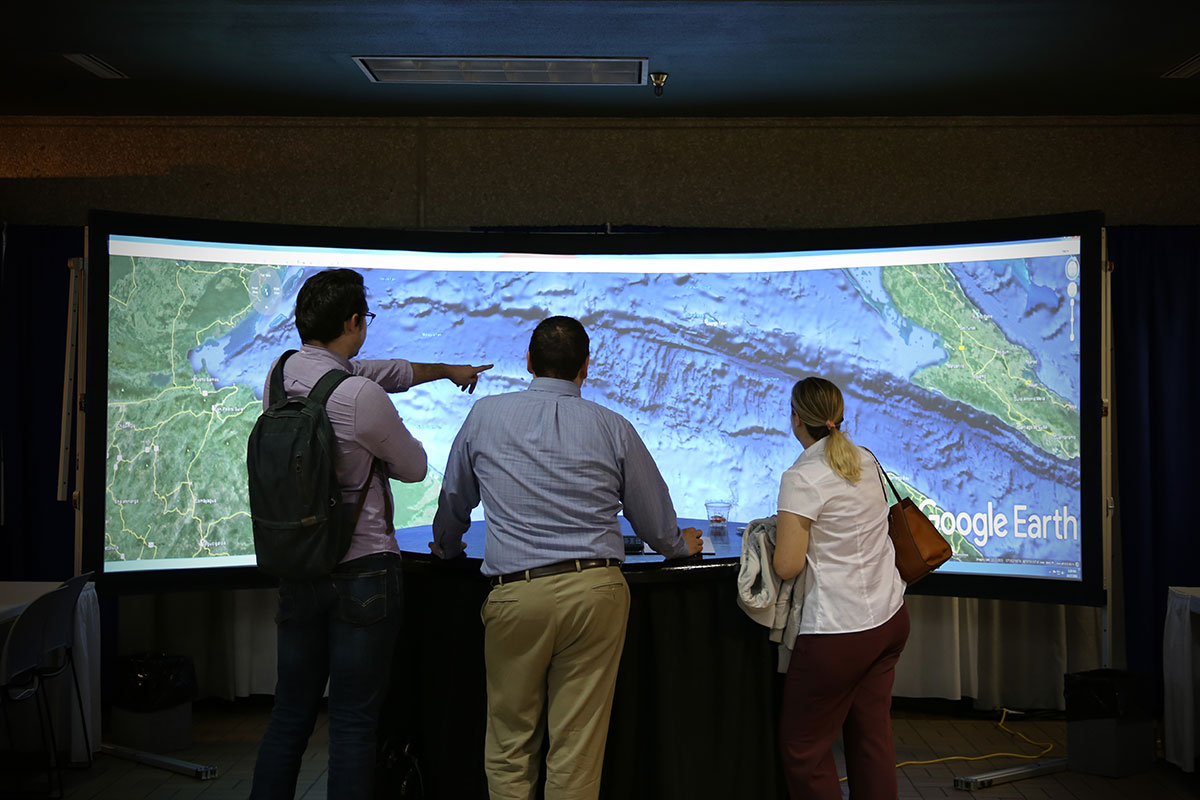 The Visual Texas Display allowed for immersive navigation through 3-D landscapes displayed through Google Earth.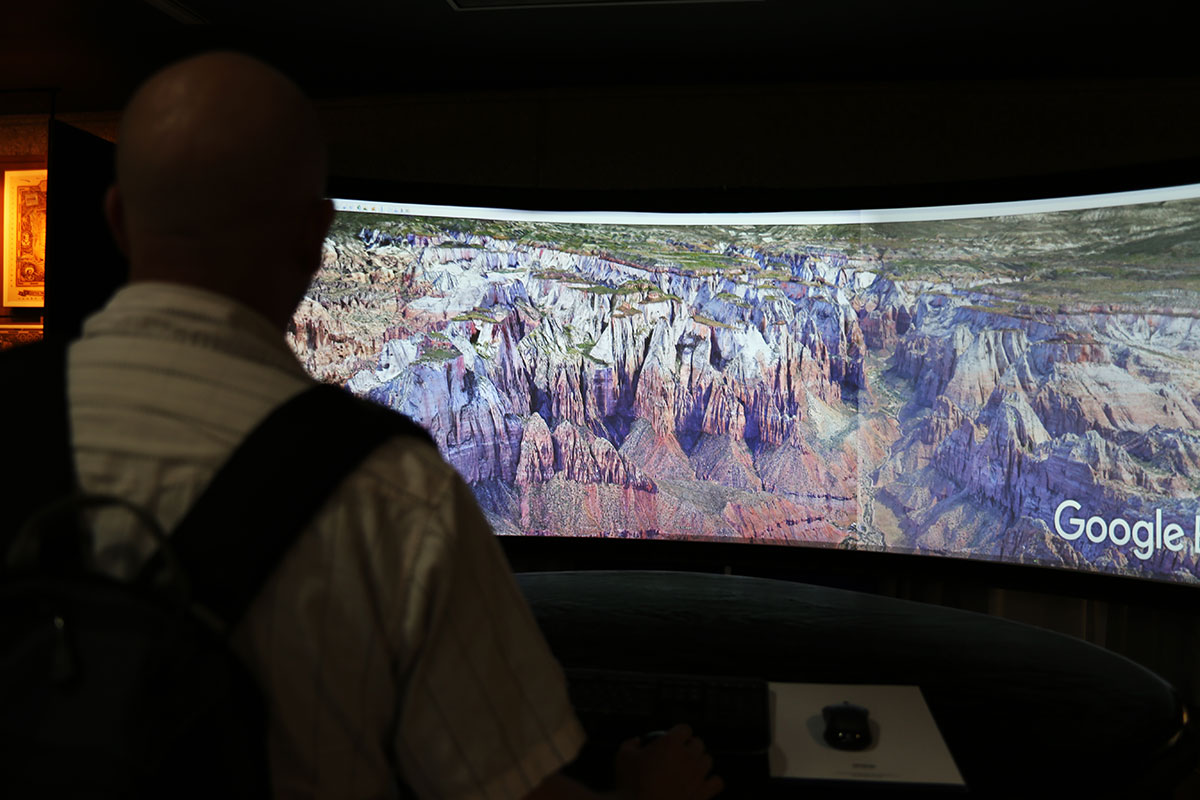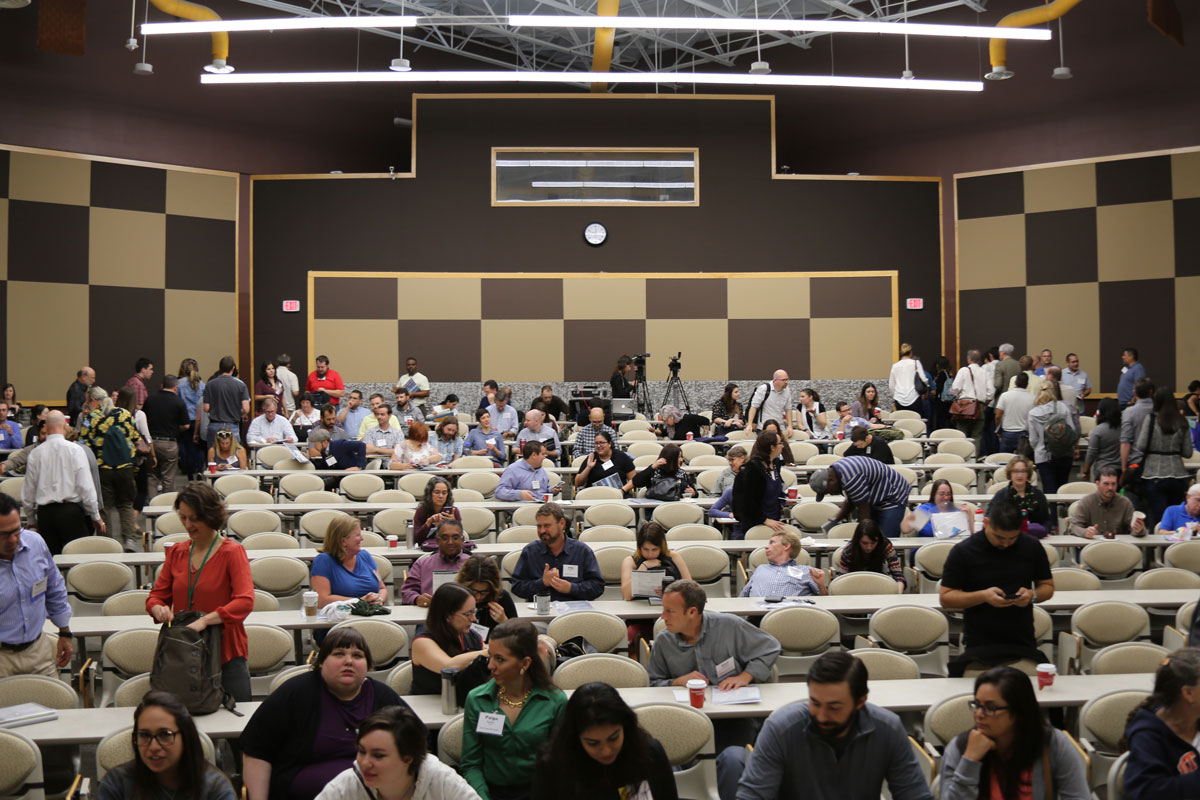 Big Tex in transition between speakers.
Platinum Sponsor Tech Demo by ESRI.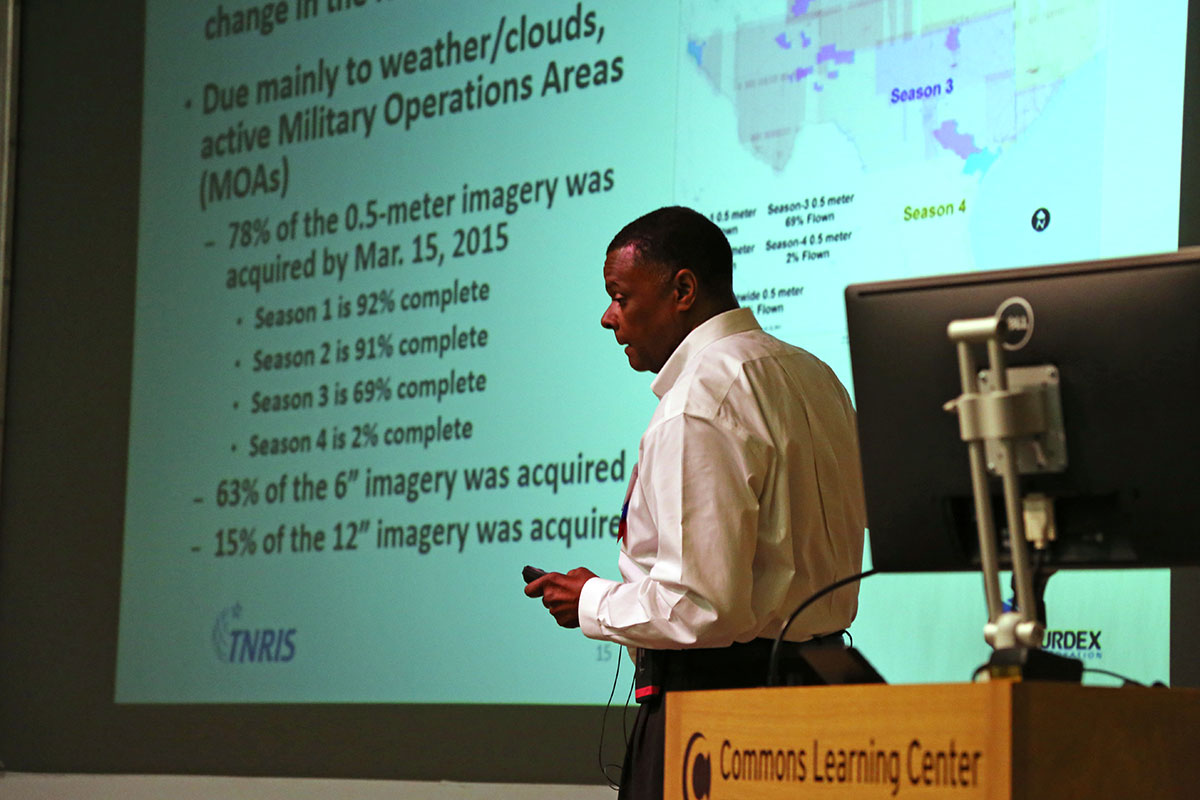 Cornell Rowan of Surdex discusses the 2015-16 Statewide Orthoimagery Project.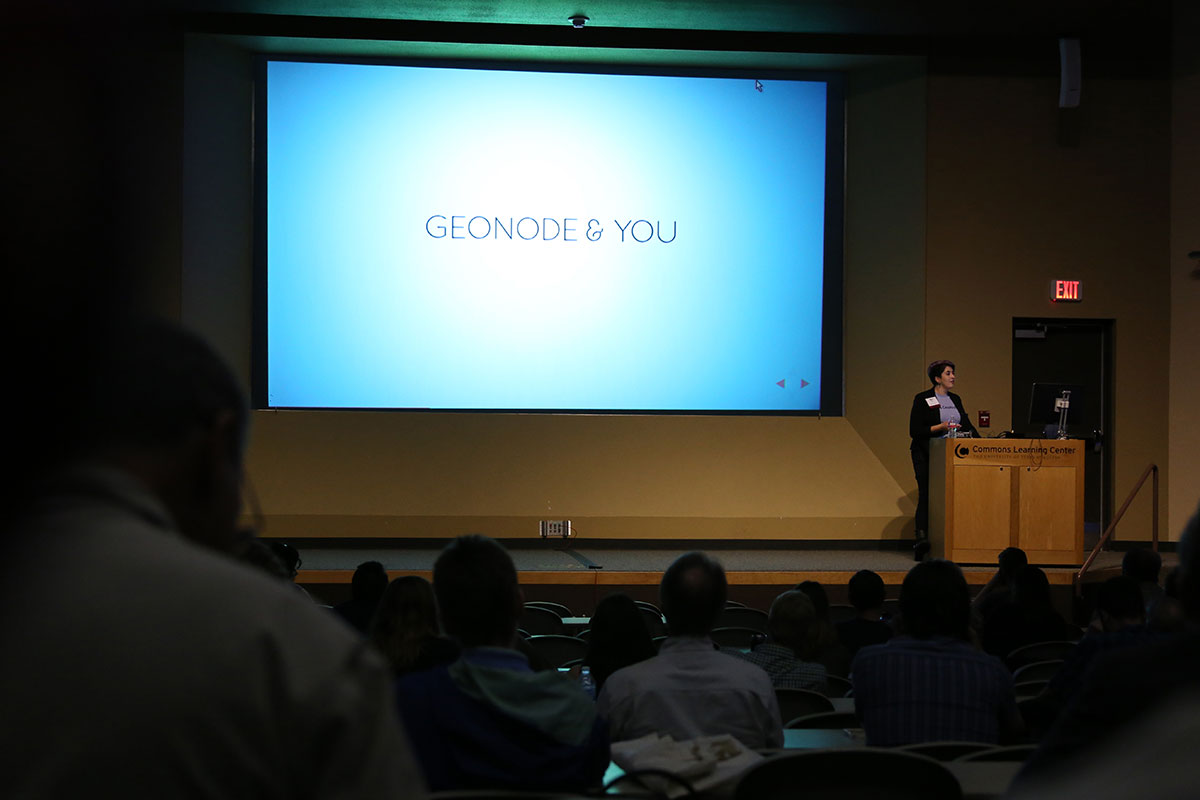 Sara Safavi presents 'GeoNode: Community-driven Mapping for All'.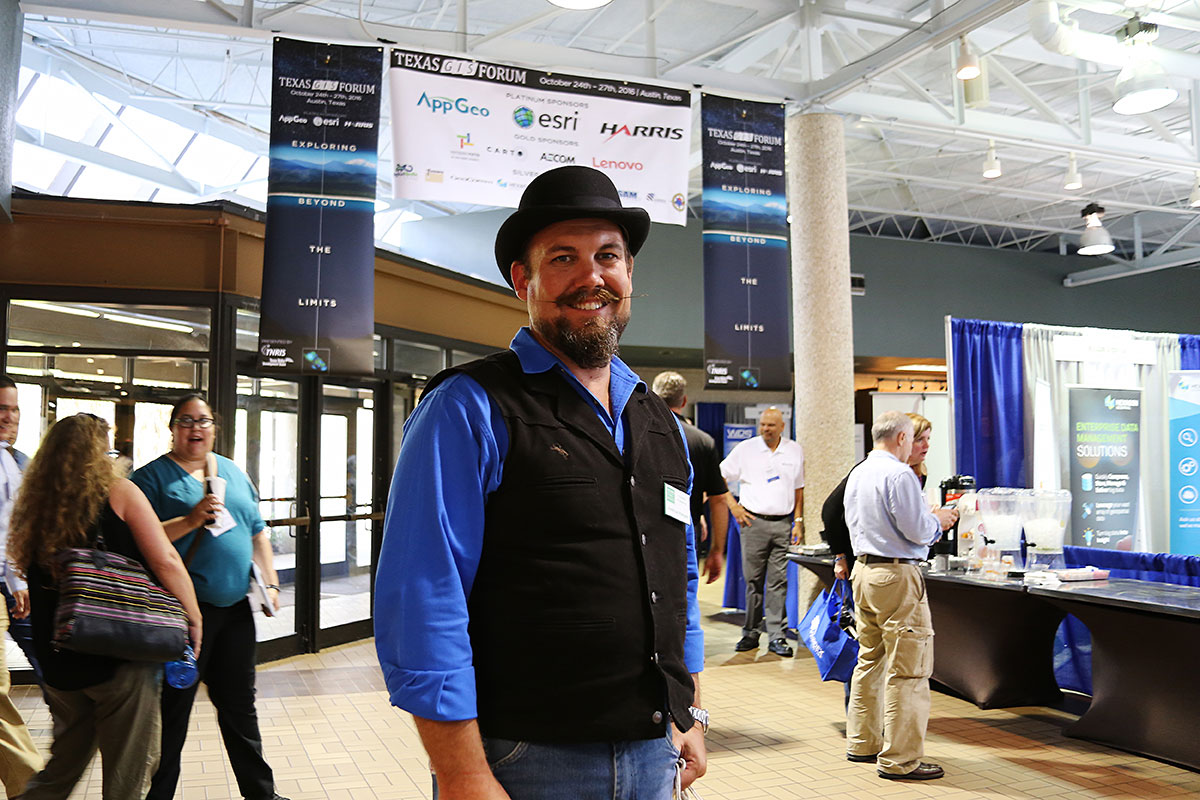 Forum Atendee, Joshua Harper of TPWD, dressed to the nines.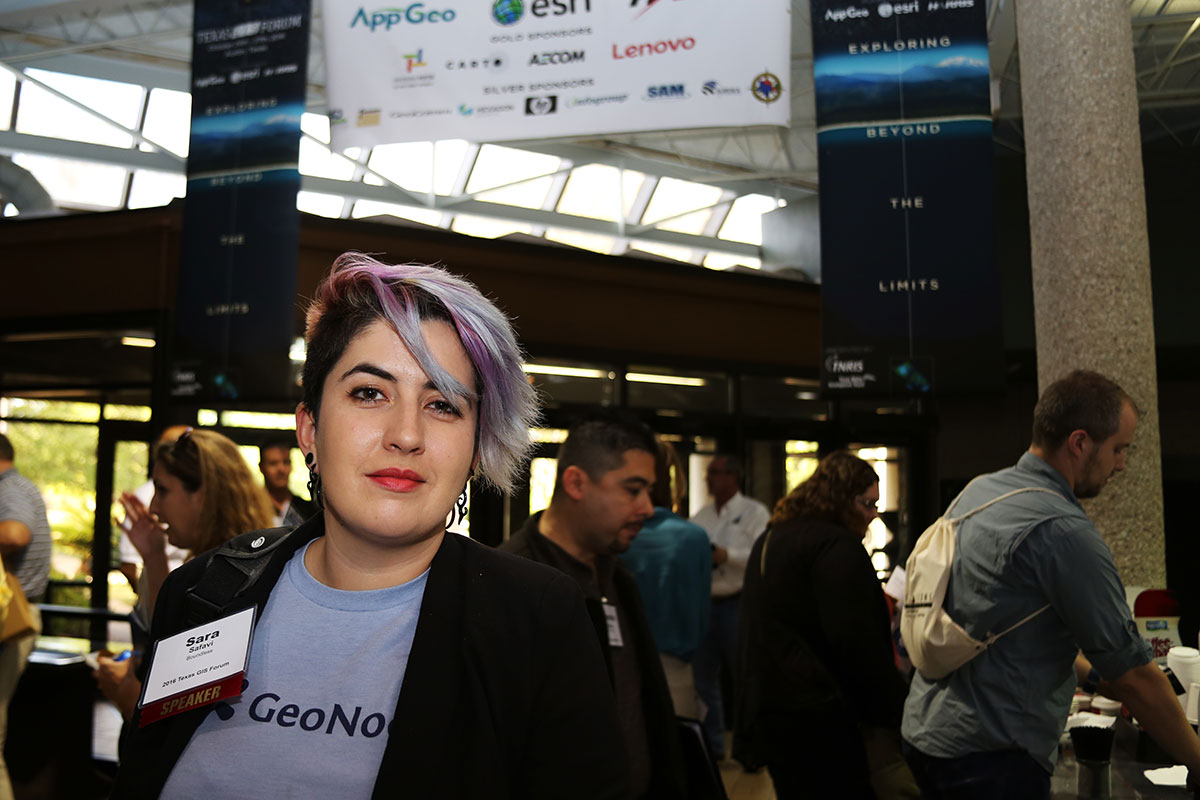 Sara Safavi's eye-catching hair deserves another Forum street-style highlight.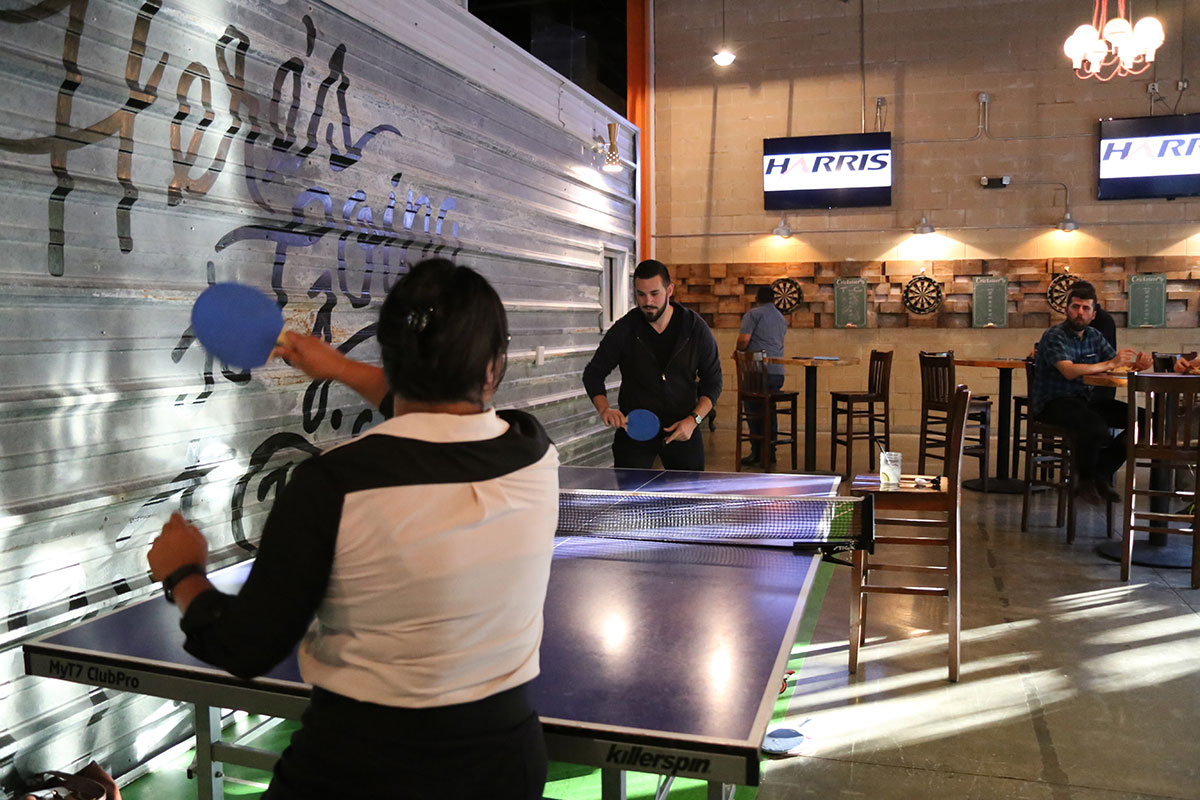 Ping Pong action at the Forum Social, sponsored by Harris.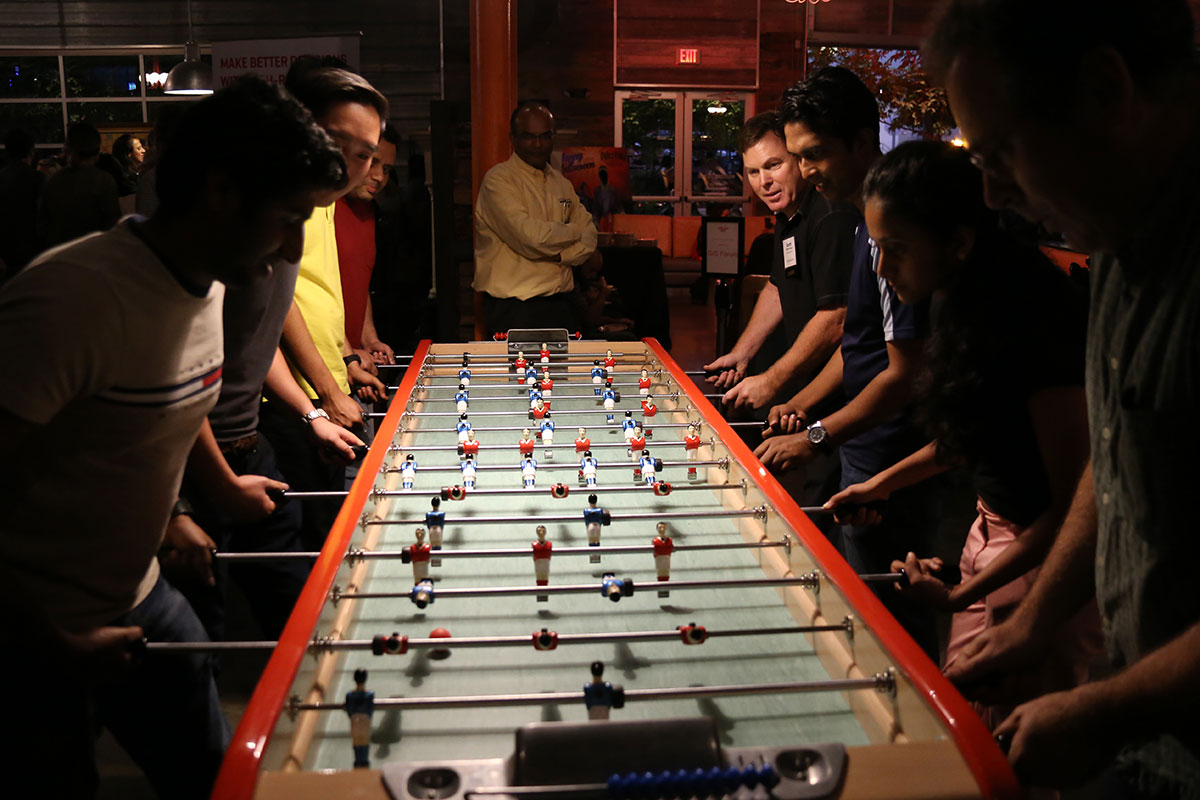 The extra-large foosball table was a hit.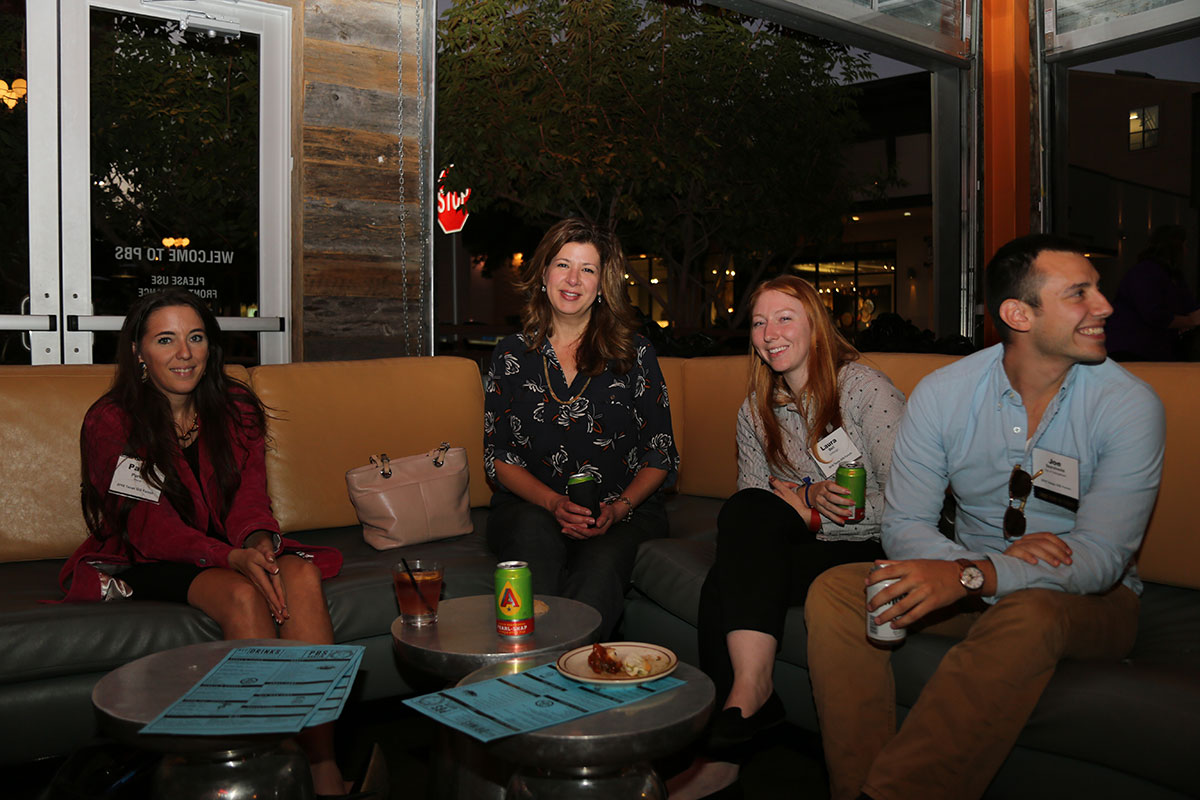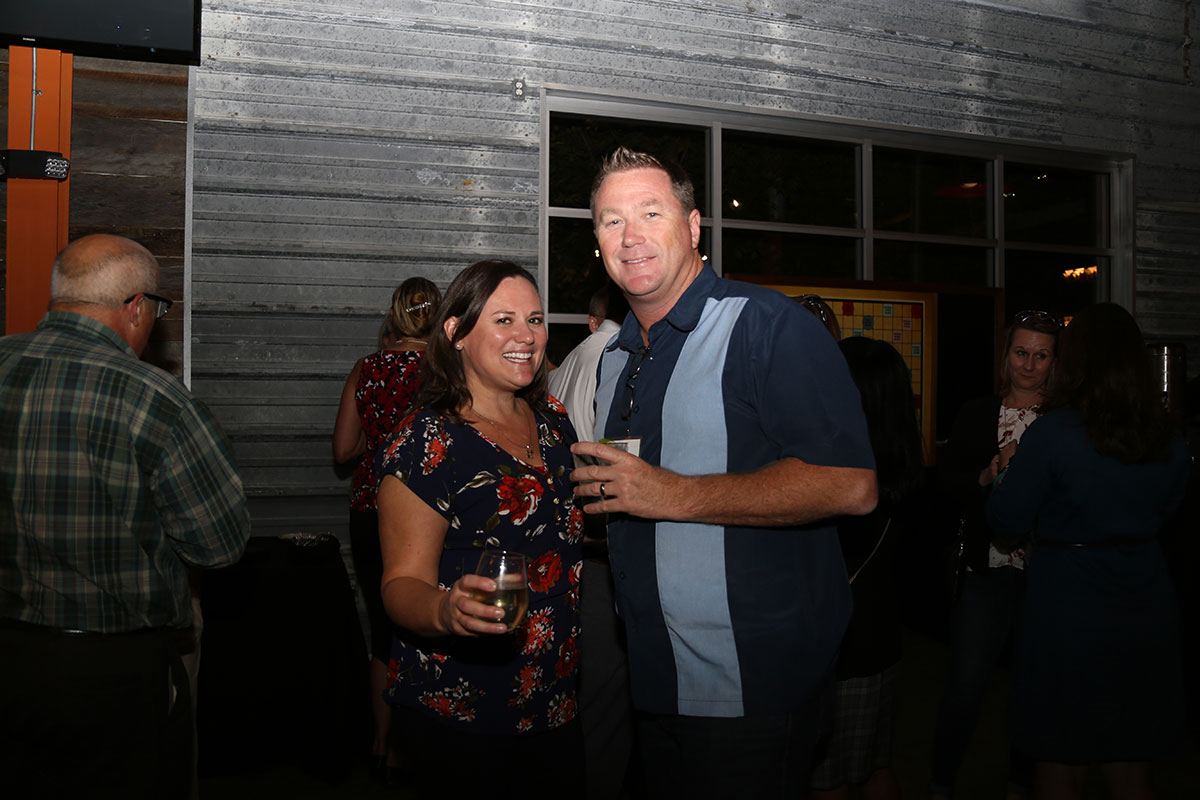 ---
From all of us at TNRIS, thanks again. We hope to see you next year!