2017 Texas GIS Forum Wrap-up and Photos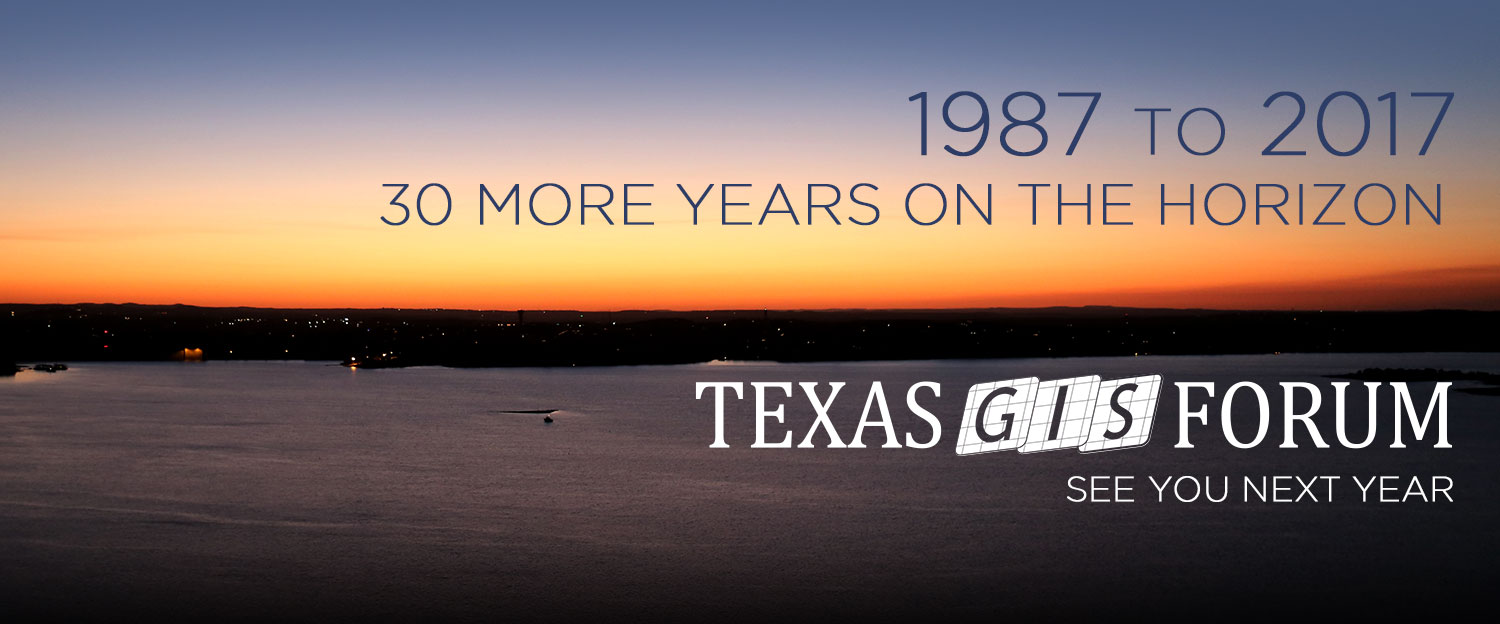 Thank you to the many people who helped make the 30th Texas GIS Forum a success!
Each year we attempt to develop an interesting and informative program. We search the landscape to identify impressive keynote speakers who inspire us to be our best selves and challenge us to focus on new, emerging technologies. We hope the Forum speakers motivate you to utilize your data and applications for better visualization and decision-making.
We want to recognize and thank our sponsors, speakers, workshop instructors, moderators, and all of you who attended this year's Texas GIS Forum.
Many images were captured from the week of learning and information sharing. We hope you enjoy them.
We are diligently working to post the speakers' presentation slides and videos. Links coming soon!
Finally, mark your calendars for the 2018 Texas GIS Forum on October 22-26.
Thank you again!
TNRIS Team
Conference Day One - Wednesday, October 25
Conference Day Two - Thursday, October 26
Keynote and Social at The Oasis at Lake Travis
Conference Day 3 - Friday, October 27