2018 Texas GIS Forum Wrap-up and Photos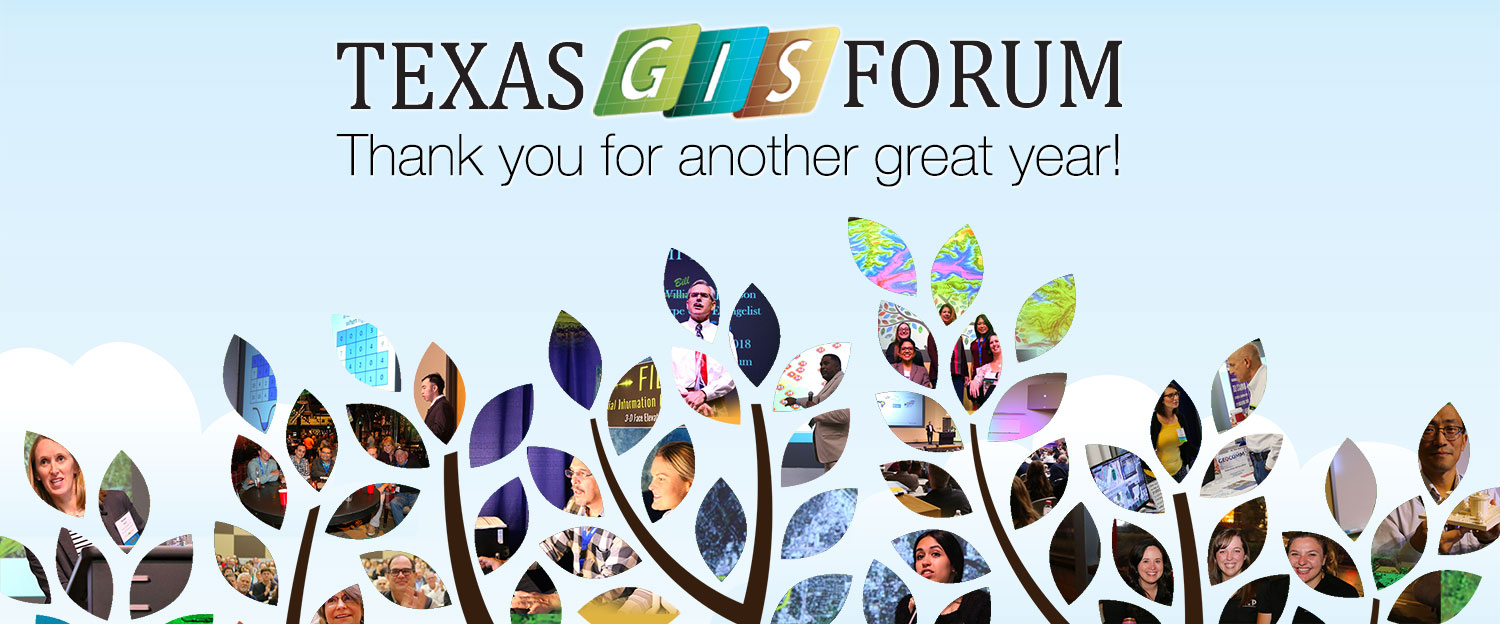 Thank you to the many people who helped make the 31st Texas GIS Forum a success!
This was another great year. We enjoyed the poignant yet hilarious insights of Brian Unger, were inspired by the 'Carpe Geo' philosophy of Bill Johnson, ate amazing food and enjoyed spending time with you at the Forum Social, and heard from other GIS professionals in our community about their projects that have made a positive difference in the lives of Texans.
We hope you enjoyed it as much as we did! We are sharing our photos from the conference, and will also be sharing the available slideshows from this year's presenters soon on the agenda page.
Don't forget to check out the 2018 Poster Contest Winners as well. Their maps illustrate serious (and not so serious) GIS analysis with innovative and engaging cartographic work.
Save the date for October 21-25, 2019, when we'll return to the Commons Center for the 32nd Annual Texas GIS Forum. In the meantime, please send us any comments or ideas that will make next year's event even better. We are always looking for ways to improve and ensure that the Forum serves you, the Texas GIS community.
Conference Day One - Wednesday, October 24
Opening Skit - 'Undercover Boss'
Forum Keynote - Brian Unger
Forum Social at Culinary Dropout
Conference Day Two - Thursday, October 25
Opening Skit - 'Error Code 999999'
Forum Keynote - Bill Johnson
Conference Day 3 - Friday, October 26