2019 GeoRodeo Wrap-Up, Photos, and Presentations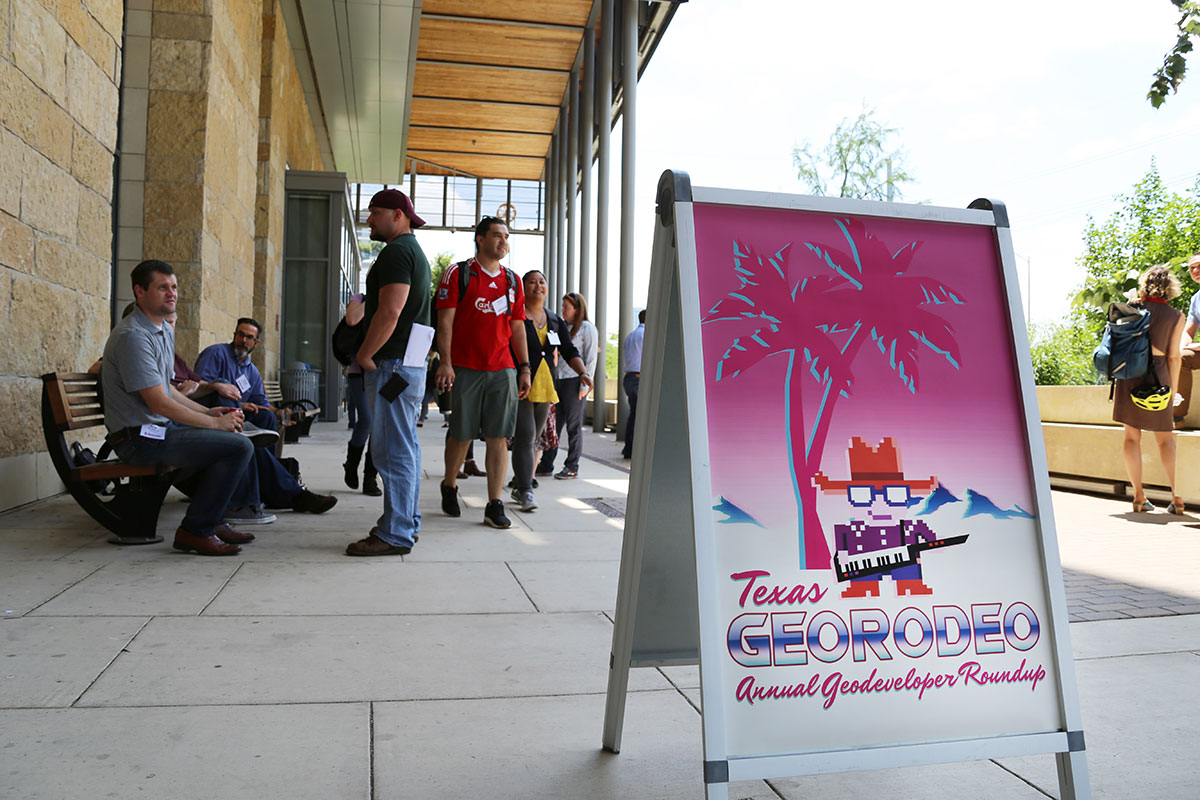 Thank You to Texas's Amazing GeoDeveloper Community!
We've wrapped up our biggest GeoRodeo yet! As always, it's a privilege to showcase the ingenuity and creativity of Texas's GeoDeveloper Community, as well as bring in guests from outside the state.
We've posted the presentations that were made available to us below and on our main 2019 GeoRodeo homepage. We will continue to update both pages as we receive other presentations.
Browse through photos to see some highlights from the event, including the post-event social hosted by Google twenty-nine floors up above downtown Austin.
The GeoRodeo is a special event to us, and we hope that all the attendees got something out of it. Please share any comments or suggestions for us through our contact form, and check back at TNRIS.org regularly for updates on next year's event.
Later Code Wranglers,
TNRIS and the Developer Team
Presenter Slides and Code Examples
Below are the slides and code demos that presenters have provided us. If we do not have a presentation posted, it is because the presenter did not provide it yet or authorize its release.
Photo Recap