9:00 - 10:00 a.m.
Keynote Presentation
Patrick Meier, Digital Humanitarian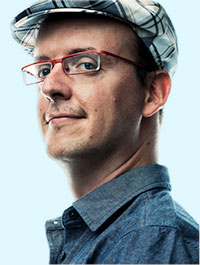 Patrick Meier is an internationally recognized thought leader on humanitarian technology and innovation. He is the author of, "Digital Humanitarians: How Big Data is Changing the Face of Humanitarian Action."
He has consulted extensively for several international organizations including the United Nations and the World Bank. Patrick also founded/co-founded CrisisMappers, Digital Humanitarians, and many more. Patrick also writes the [iRevolutions](https://irevolution.net) blog, and tweets at [@patrickmeier](https://twitter.com/patrickmeier).
[Full Bio](https://irevolution.net/bio)
Watch Video: