Guest Speaker
Todd Mostak, CEO of MapD
GPUs & Their Role in Geovisualization
As a research fellow at the Computer Science & Artificial Intelligence Lab at MIT, Todd recognized the possibilities behind the mechanics of Xbox and PlayStation to transform traditional data analytics platforms. Replacing his CPU for a GPU, Todd was one of the first innovators to discover the untapped potential of GPUs to analyze, visualize and explore data in ways never done before. Now? He is reducing query times from hours to milliseconds for companies like Verizon, Amazon, Simulmedia and npm, enabling them to spend significantly less time crunching data and more time analyzing it to make key business decisions.
---
Guest Speaker
Joanna Sanchez, Educational Policy Researcher at Howard University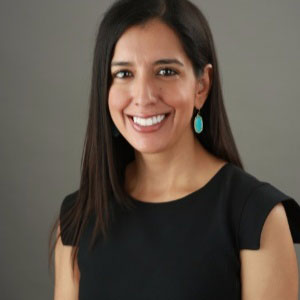 Joanna was born and raised in the Texas Rio Grande Valley, and earned her undergraduate degree in Geosciences from Trinity University. Joanna's work with her non-profit, Odisea, and the Gates Millennium Scholarship Association and Hispanic Scholarship Fund (she is a recipient of both), inspired her to go back to school. In 2017, she earned her Ph.D. in the Department of Educational Leadership and Policy at UT-Austin where she conducted research projects incorporating the use of GIS and spatial analysis to explore research and policy questions. She gained policy experiences with Texas State Representative Mary González and as a policy fellow with the White House Initiative on Educational Excellence for Hispanics. She is currently a postdoctoral research associate in K-12 STEM Education at Howard University.